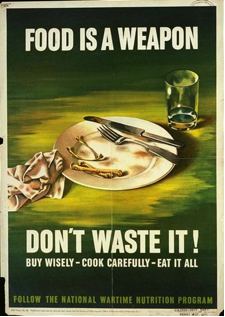 Three months ago, I decided it was time to try a new sort of personal challenge. Like I mentioned back in
May
, I think one of the problems with a lot of "back to nature" diets that include meat is the insistence on just eating the prime cuts of animal muscle that are popular in the regular American diet. What about everything else that we don't normally eat? All the "gross" bits that most Americans have never eaten in their lives (so how do they know it's disgusting)? This is where varied nutrition lies, not in steaks and pork chops. I'm not exactly prepared to go
Andrew Zimmerman
and start eating everything from blood to bugs, although
who says I couldn't in the future
? Insects, just like any farm animal, can be kept in conditions that are either clean or dirty, but unlike large mammals, they can easily be raised in a small home(meaning you are taking charge of your protein source, even if you lack space), and are packed with nutrition--the only caveat being our cultural "cooties" about munching on grasshoppers or mealworms.
First, though, I needed to start simple. That meant the organs that are readily available in my local grocery store: liver, kidneys, heart, tripe, tongue.
Something like that.
I'll confess right now, I've been trying to screw up my courage and buy tongue for months now. So far, I can't do it, and I am not timid about dead animals. My children are going to be embarrassed as teens of their memories of laughing while I use the chicken I'm prepping like a puppet, and visitors are often surprised to find bones drying on the kitchen windowsill. Tongue, though...perhaps it's because I had nightmares as a kid of having my tongue cut. Perhaps it's because I look at it, even wrapped in plastic, and can almost picture it sneaking out of the fridge in the middle of the night, growing anime-style tentacles as it comes looking for me. Only thing worse then that would be eyeballs.
So no tongue.
The first one tried was heart...not the best recipe, so I won't share it, but a start. Slight mineral flavor, and a texture very similar to tough skirt steak. Because of that, I'm probably going to simply use a skirt steak marinade next time, like a strong
chimichurri
. It did mean, however, that I learned two very important lessons: 1) Most organ meat recipes of Norther European origin are bland...no wonder people don't like them. 2) My spouse doesn't want to know. I can cook it, but he will only eat it if he doesn't know what it is. Otherwise, the "cootie" factor gets in the way.
Second try was liver tacos, much more successful, although the kids were more willing to eat the liver the next day mixed with chorizo. First, many cultures have some way of additionally cleaning liver. Even though it has a lot of nutrition, it's also a natural filter, so the idea is to try to get out anything that is undesirable while holding on to the good stuff. Many European recipes soak it in milk, while the Latin recipes I found all called for it to be blanched in boiling water, until the outside turned gray.
Then, the water was poured out and I added a vinegary garlicky marinade. I didn't follow a specific recipe, but you can see my ingredients:
Much better then a plate of plain old liver and onions, wouldn't you say?
Getting daring, I decided to try my hand at
menudo,
one of the few organ meat dishes I'd previously eaten.
Menudo
is a stew made of honeycomb tripe, chilies, and hominy, a type of large corn.
First the tripe gets boiled, often in multiple changes of water. I can not stress enough that if able, the cook should do this outside. Holy cats, that is a memorable smell. I then chopped mine into tiny pieces, to try to make it less obvious what it was.
I couldn't get over how beautiful the honeycomb pattern is. It's so intricate, with little bumps and striations between the large walls.
Final cooking, in stock:
In goes the pig's trotter, which I did not serve...a little too much culture shock. Instead, it took a second bath in the stock pot the next day and dissolved entirely. Very rich stock!
In go the hominy. I looked everywhere for dried or fresh hominy to cook separately, but had to make do with canned. Still very tasty.
End result: fresh onions and cilantro with a slice of lime on top, little
sopapillas
, watermelon, and stir-fried
chayote
squash on the side.
Now that it's the beginning of a new month, I need a new Lovecraftian horror to try...any ideas?